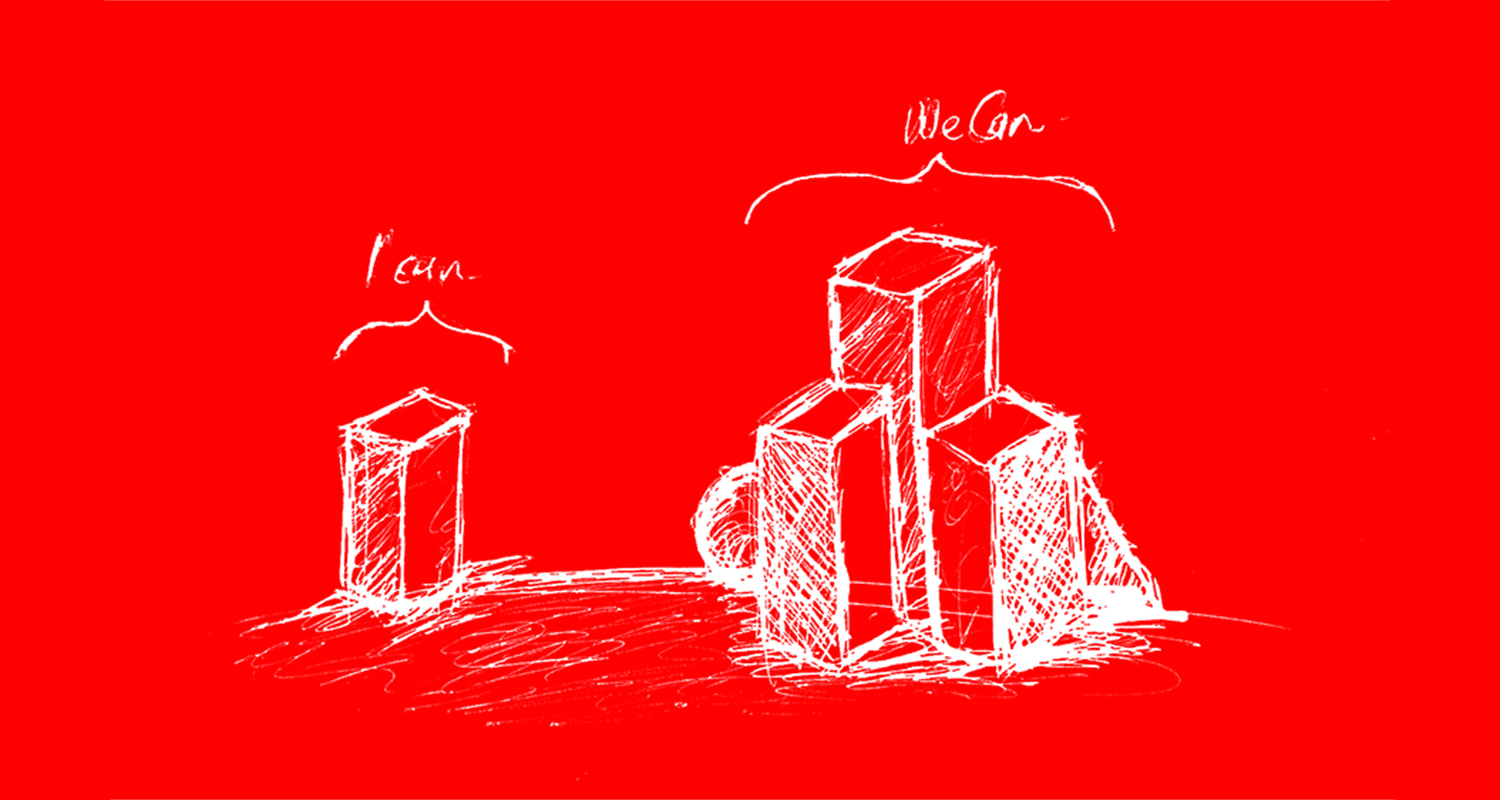 How do we succeed in an uncertain economy, alone or together? How do we prepare well and create the future we seek, alone or together? These are critical questions we must look into to develop good designs.
In 2014, I started my first company; a brand identity and communication design firm with the vision to provide simple but good corporate design solutions. In the context of my environment, I was young and bold to have started my own design firm right after university. This was not the norm, as most of my colleagues desired employment in bigger and well-established firms in Accra, the capital city of Ghana.
Their assertion seemed legitimate and fair for the uncertainties were many but I took the opposite direction. Even though it was not an easy path as I started, I was informed and encouraged to know early on that it's normal to feel the fear and do it anyway even when it meant I will be alone walking this path.
Through the help of my corporate mentors, I had the opportunity to work on big projects for some of the top companies in the country. The projects were challenging, experiential, and fun but over time, I realized I couldn't do everything alone.
Working Together
I invited others to join the train since I couldn't work alone, most of my colleagues rejected the offer since they lacked the will to take the first step into the unknown, for fear of the possibility of failure. Consistently, I pushed to market the vision and thankfully I had some guys to join the vision. As we journeyed on, some of these young men left the train in search of new lands. Those who stayed and persisted are now the engine of this firm.
I learned early on during these times that the difference between success and failure of a company or an organization is a great team. In a great team where inclusivity and diversity thrive, ideas flourish and individuals grow as we take on responsibilities and collaboratively seek to help one another become better. Do companies succeed or the people do?
As we seek to develop, collaboration is critical for us to move forward. This is why teamwork and group development are crucial in these times. The personalistic (Individualism) approach to developing ideas leads to a subjective identification of what good design is. Design is intention, it is about the people and good design (product, service, an idea) cannot be well developed without the people.
The "I alone will do it, my idea, it is mine" ideology, stands in the way of growth. It prevents diversity and inclusiveness in developing ideas, thus, leading to solutions that are unsustainable. The only way to build a company with great success and scale is to build a great team. 
No matter how smart, talented, driven, or passionate you are, your success as an individual (leader) depends on your ability to build and inspire a team. A successful leader is one who can spur his or her team members to work well together toward a common vision and goals.
We can only walk in the dark together.